Here are a few other things that happened in September - via my iphone
It was red, white & blue day at Kinley's school on Sept 11 and this girl represented.
Their teachers and principals tweet everyday and that day her the principal must have visited Kinley's class because he tweeted this picture.
Kinley & Ty wanted to run in the sprinkler with their clothes on and it was still summer temps outside...so, why not!?
Dylan and I loved watching those crazies
Kinley & Ty still want to hold Dylan multiple times a day
I love mornings cuddling in bed with all my babies
or afternoon snacks on the couch with everybody
Kinley loves to just watch Dylan when I am busy.
Here she is sining to him and rocking him.
So sweet.
Ty loves being anywhere Kinley is.
Here he just climbed next to her on the couch and got under the blanket she was using just to be close to her.
The Nordells came over for dinner one night after they got back from vacation and it was so fun hanging with them and getting some seashell loot they brought back for their friends
For Ty's birthday Allison bought him a play shave kit and it has been a hit in the bathtub
Kinley went to a birthday party for her new bestie school friends in her class, Erika & Claire.
They are twins and she talks about them everyday after school.
I picked Ty up from school one day and he was still napping and had to snap a pic.
He looks giant now compared to Dylan.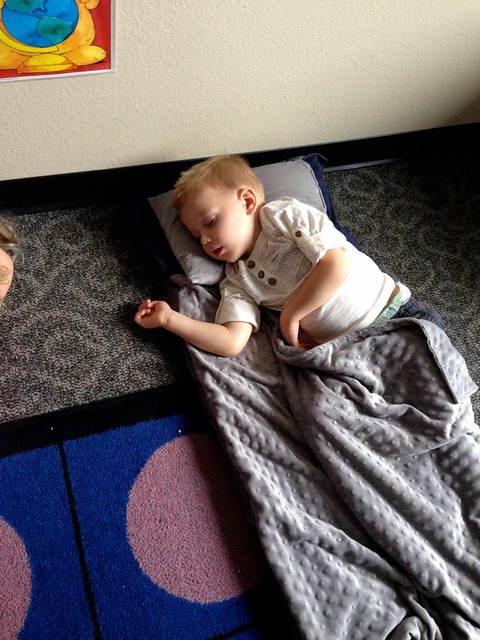 Honey & Boss took Kinley & Ty to an SMU game and they looked super cute in their coordinating outfits and had a great time at the game
September was a blur and I love looking back to see that we actually did other things besides just nurse and change baby Dylan. I am also so excited for October because I love Fall and cooler weather and more football and pumpkin patches.
Woohoo!